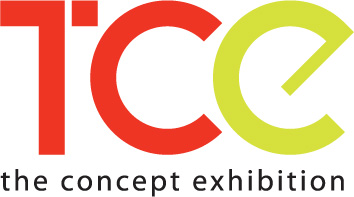 Privacy Statement
The security and confidentiality of your personal data are of utmost important to us and we, The Concept Exhibition (M) Sdn Bhd ("TCE"), are committed to protecting the privacy of your personal data.
The Privacy Statement addresses how your personal data is collected, used and disclosed by TCE in accordance with applicable data protection laws and regulations. Your personal data includes, but is not limited to, any personal information about you concerning your name, gender, address, NRIC number, telephone number, email address, or audio, pictures or video recordings ("Personal Data").
It is not obligatory for you to give the personal data being requested here, but if you do not, TCE will not be able to perform its obligations to you.
1) Collection of Personal Data
Your Personal Data is collected by TCE via various channels. The usual (but non-exclusive) channels by which TCE does so are when:
You submit any form to TCE for the purchase and/or redemption of our product(s) and/or sponsorship(s);
You attend our events;
You interact with any of our representative;
You respond to our request for additional personal data;
You access our website to perform an online redemption and/or enquiry;
You are contacted by, and respond to, any of our representative;
You participate in any of our contests or promotions.
2) Use of Personal Data
By disclosing your Personal Data to us, you have agreed to the use by TCE of your Personal Data for the following purposes:
Processing your application and verifying your eligibility for any of our marketing activity and/or product;
Responding to your queries;
Informing you about our products and services;
Informing about our campaigns and promotions relating to our event services and/or products;
Statistics and research;
Any other purpose that may be deemed necessary or expedient by TCE in accordance with applicable laws, including but not limited to the purpose of complying with the requirement(s) of any governmental or regulatory authority, or court of law, of competent jurisdiction.
If you have provided us with audio, pictures or video recordings, we may use the same on our advertising or promotional materials.
3) Disclosure of Personal Data to Third Parties
We will not intentionally disclose your Personal Data to unaffiliated third parties without obtaining your prior consent except in the following circumstances:
Disclosure of Personal Data for the purpose stated in paragraph 2 above;
Disclosure of Personal Data to exhibitors, sponsors and external service providers who provide support or professional services to TCE including, but not limited to, website or email hosting services, information technology services, data security consultancy services, marketing and promotional services, data analysis, legal services, accounting services, tax related services, administrative services and data back-up services
Disclosure of Personal Data in connection with corporate restructuring or re-organization including, but not limited to, mergers, acquisitions, divestitures, consolidation, amalgamation, joint ventures, formation of partnerships, voluntary liquidation and takeovers; and/or
Where disclosure of Personal Data to unaffiliated third parties is necessary to protect the interests, rights, property or privacy of TCE and/or its officers, employees, agents or affiliates
For the avoidance of doubt, TCE may disclose your Personal Data to any of our exhibitors, sponsors, professional services provides, employees, affiliates, partners on a need-to-know basis, or for any of the purpose stated in the paragraph 2 above, without obtaining your prior consent.
4) Reservation of Rights
TCE reserves the rights to vary or amend this Privacy Statement at any time and its sole and absolute discretion to ensure that this Private Statement is consistent with future developments of TCE, industry trends and/or any changes in legal or regulatory requirements.
When you access this page, anonymous technical information may be collected about your activities on the page (e.g. your IP address, the date and time that you accessed the page, information relating to your browser and operating system, the pages visited and etc).
This website may contain links to third party websites; TCE has no control over the content of such third party websites or the way that the operators of these websites deal with your Personal Data. You should review the privacy policies applicable to these third party websites to understand the ways in which these third parties may deal with your personal data.
TCE shall keep your personal data for as long as necessary to achieve the purpose for which it was collected and comply with legal requirements. If TCE no longer needs your personal data for any purpose, it will take reasonable steps to securely delete or destroy your personal data.
Please click here for the Bahasa Malaysia version.
If you wish to make a request access or request correction of the personal information or have any inquiries or complaints in respect of the personal information, please contact us at:
Marketing Manager
Email: info@tce.com.my
Tel: +6010 8904 263

Date: 21.03.2016